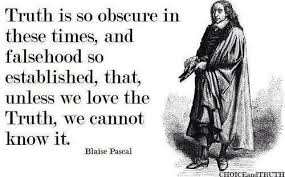 In the introduction to his book, The Historical Reliability of the Gospels, professor and New Testament scholar, Craig L. Blomberg, describes the state of the general public's understanding and knowledge of the Gospels and how this leaves most people vulnerable to pop-fiction, and as such, a distorted and uninformed mind regarding the Gospel's veracity and reliability:
"Every year, countless university students around the world are taught that only a small percentage of the New Testament accounts of the life and teaching of Jesus of Nazareth reflect what he really said and did. In most cases, lecturers are simply passing on what they have received from their teachers. The reasons for their opinions may vary over the years according to the latest skeptical fashions, but some arguments prove remarkably persistent: the Gospels were not written by people in a position to know what Jesus was like, primitive cultures believed in miracles like the virgin birth and resurrection that we know are impossible, oral traditions quickly distorted early Christian claims, theological interest precludes historical accuracy, what we call 'heresy' actually preceded 'orthodoxy', non-canonical Gospels disprove the stories found in Matthew, Mark, Luke and John, and so on. Probably few of the instructors who pass on such claims even realize how weakly supported their positions are and how some of these claims have actually been disproved. In most cases, they leave their students wholly unprepared to sift truth from error.
Sometimes students' confusion is compounded by the fiction promoted in popular culture. Since 2003, tens of million of people worldwide have either read the book or seen the film The Da Vinci Code. The story is almost entirely fictitious, but its very first page erroneously claims that 'all descriptions of artwork, architecture, documents, and secret rituals in this novel are accurate.' In fact, virtually everything it claims about documents from the first five century's of Christian history is false, but myriads of readers do not have the educational background, the research skills or the desire to investigate the story's claims, and this they wind up believing them. In 2004, Mel Gibson's film The Passion of the Christ enthralled viewers around the world. This film was based on some serious historical research but it, too, contained some glaring errors, most notably the exclusive use of either Aramaic or Latin on the lips of Jewish and Roman characters who would have communicated with each other almost entirely in Greek! In 2006, a flurry of media interest surrounded the release of the English translation of the Gospel of Judas, a late second-century Gnostic document that briefly recasts portions of the passion narratives of the canonical Gospels so as to make Jesus commission Judas to betray him and promise to reward him in the afterlife for doing so. Although even very liberal scholars recognized that this document posed no threat to the traditional accounts of first-century history, popular novelists have still based fanciful reconstructions of Christian origins on the Judas-Gospel. Is it any wonder that the international public has difficulty separating fact from fiction concerning Jesus of Nazareth?"
As Christian case-makers we are responsible to be voices of truth, the truth that has been given to us by God through Christ, and then to His early disciples and followers who He commissioned to both record and pass on His Words to us. "The Word of Life That which was from the beginning, which we have heard, which we have seen with our eyes, which we looked upon and have touched with our hands, concerning the word of life—the life was made manifest, and we have seen it, and testify to it and proclaim to you the eternal life, which was with the Father and was made manifest to us—that which we have seen and heard we proclaim also to you, so that you too may have fellowship with us; and indeed our fellowship is with the Father and with his Son Jesus Christ. And we are writing these things so that our joy may be complete. (1 John 1:1-4 ESV)
As Daniel Wallace has so rightly said, we are endowed with an 'embarrassment of riches' via the eyewitness accounts of the first disciples and early church fathers, those riches coming in the form of over 5800 NT transcripts, with the NT being translated early on into several other languages as well, such as Latin, Coptic, Syriac, Armenian, Georgian, Gothic, etc., the quotations of the NT by church fathers with more than one million quotations of the NT by the church fathers who come from as early as the late first century all the way to the middle ages, etc. This is not to mention the 'embarrassment of riches' in the area of apologetics resources which are voluminous and growing by the day thanks to our dear apologetic and Christian case-making brothers and sisters who are not only taking the Gospel into all the world and contending for the faith, but have also written book after book, web sites, and Youtube videos addressing contemporary issues of our day. (Please see the apologetic section of this site for a catalog of print & web resources—click here)
But a question that must be asked is, 'what are we doing with the 'embarrassment of riches' that are at our fingertips?' Are we taking Peter's admonition to heart and equipping ourselves in a way that we may, "always be[ing] prepared to make a defense to anyone who asks you for a reason for the hope that is in you; yet do it with gentleness and respect…?(1 Peter 3:13-15 ESV) Are we, "preparing our minds for action…by be[ing] transformed by the renewal of your mind, that by testing you may discern what is the will of God, what is good and acceptable and perfect…, so that we won't be conformed to this world?" If not we may unwittingly be giving away the playing field to the mass media moguls and pop-fiction writers/producers of our day, and thereby leaving those who we are commissioned to reach with the truth in a state of confusion, or worse yet, having their worldviews regarding Christianity distorted and convoluted. As J. Gresham Machen warned 100 years ago, "False ideas are the greatest obstacles to the reception of the gospel." Left unanswered, these ideas cause the culture to view Christianity as a "harmless delusion."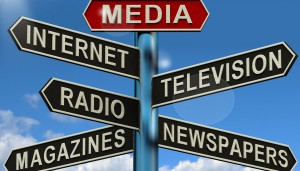 In the above excerpts, professor Blomberg highlights two vehicles in which these 'false ideas' and distortions of the Gospels are conveyed—print and visual media, both powerful worldview shapers, especially that of the visual as experienced through TV, movies and the internet. Malcolm Muggeridge put it this way, "The media in general, and TV in particular, are incomparably the greatest single influence in our society. This influence is, in my opinion, largely exerted irresponsibly, arbitrarily, and without reference to any moral or intellectual, still less spiritual guidelines whatsoever…in due course to attract huge audiences all over the world, becoming incomparably the greatest fabricator and purveyor of fantasy that has ever existed, and occupying the attention of the average adult in the western world for some 35 hours a week, or 12 years of the 3 score years and 10 of a normal lifespan. It's an amazing thought, especially when one considers what appears on the TV screen, that so large a proportion of a lifespan should be devoted to staring into it. Its only merit, in my opinion, is that is has a splendidly soporific effect. It is not uncommon to see a whole family sleeping quietly around their television set." And this was his observation mid-20th century before the visual media via the internet, computer games and today's special visual effects were part of our world, not to mention the spiritual degradation that has taken place within the halls of Hollywood and those who control much of what we read and see.
The following excerpts from Paul Copan and Kenneth Litwak point out the power and influence that the visual media has on our present day culture, especially for those who have not equipped themselves with, the knowledge riches and wisdom and knowledge of God…(Rom. 11:33) and are thereby blown about by every image and 'wind of doctrine' that is promoted on the screen.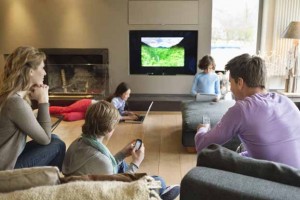 "To reinforce the "I feel" over the "I think" message, movies, the Internet and other forms of entertainment diminish our capacity to think hard and to be disciplined in our reasoning. The pursuit of entertainment leads to a trivialization of culture. The late Neil Postman pointed out in Amusing Ourselves to Death, that, unlike the printed word, the flitting images on the screen keep the eye moving, minimal comprehension skills are necessary, and the overarching goal is emotional gratification. The viewer is inundated with messages that he assimilates rather than logically processes. No prior knowledge is required for watching movies. And serious reasoning is not demanded, perplexity is not introduced, and elaborate reason is not permitted. If any intellectual demands happen to be placed on the viewer, he will just click the remote control to watch something else.
So it is easy for the uncritical TV or movie watcher to assimilate cultural messages without thinking about them—the excitement about an illicit sexual relationship, the right to get out of a boring marriage, the rationalizing of cutting moral corners since "it's not hurting anyone." No wonder people imagine they can simply fell strongly about their beliefs without offering supporting arguments! Rene' Descartes's familiar dictum, "I think; therefore I am" has been replaced by the mantra "I feel; therefore I am."—excerpts from the book, The Gospel in the Marketplace of Ideas—Paul's Mars Hill Experience for Our Pluralistic World.
As Malcolm Muggeridge warned, It has been said that when human beings stop believing in God they believe in nothing. The truth is much worse: they believe in anything.
As it has been said, the Gospel is never heard in isolation. It is always heard against the background of the cultural milieu in which one lives. The great evangelist, Rodney 'Gipsy' Smith, puts forth the following challenge to all believers, "There are five Gospels—Matthew, Mark, Luke, John, and the Christian—but most people never read the first four." May we each take up the challenge of being that voice and living sample of the 'fifth Gospel' in the society and culture of our day, that our influence will help to shape our culture, that we may be strengthened personally through our diligent study of His Word, and that unbelievers will be brought to the saving knowledge of Jesus Christ. It is not an impossible task, it is simply one in which we need to take hold of the plow and apply ourselves to the task our dear Lord and Savior has given us.