The dictionary definition of 'nothing' is as follows: not anything; no single thing; having no prospect of progress; something that is nonexistent; nonexistence. Now, having read the definition of nothing, (no thing) and applying it to the state of nothingness, what if I were to tell you that, 'the universe created itself from nothing.' Now before you start making plans to have me committed, let me clarify that it is not I who have made such a fallacious statement, but a few of the leading scientists of our day. You may be wondering, 'how in the world, could a scientist make such a statement!?,' and I would agree with you, how could they? The only way they could do so, and be convinced that the statement was an actual truth claim, is if they took it upon themselves to redefine what nothing, no-thing, nothingness is, and this is what they have done.
In March of 2013, some of the leading physicists and thinkers came together at the American Museum of Natural History to discuss what nothing, or no-thing is. Surprisingly, some of the greatest minds of our times could not come to a consensus as to what nothing actually is. The following is an excerpt from the news article that covered the highlights of the gathering:
"The simple idea of nothing, a concept that even toddlers can understand, proved surprisingly difficult for the scientists to pin down, with some of them questioning whether such a thing as nothing exists at all…During the debate, theoretical physicist Lawrence Krauss of Arizona State University, argued that there is a deeper kind of nothing which consists of no space at all, and no time, no particles, no fields, no laws of nature. "That to me is as close to nothing as you can get," Krauss said. Philosopher, Jim Holt disagreed. "Is that really nothing?" he asked. "There's no space and there's no time. But what about physical laws, what about mathematical entities? What about consciousness? All the things that are non-spatial and non-temporal." (Complete article here)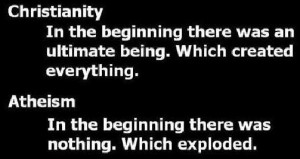 Lawrence Krauss (along with Stephen Hawking) has been at the promotional forefront of the redefining nothingness campaign, and has published a book, "A Universe from Nothing: Why There Is Something Rather than Nothing," in an effort to propagate his theory. (The Afterward to the book is by none other than Richard Dawkins) Even though he, along with the other new atheists, have been painted into the naturalist/atheist corner via the confirmation of the 'big bang' (a finite beginning to the universe), they continue to come up with new theories, regardless of how fallacious they may sound, as to how and what was responsible for the beginning of the universe. The book by Krauss is just such an attempt, which he as a theoretical physicist should be the first to know, is an attempt to rewrite the laws of physics, the first one being—from nothing, nothing comes. But then again, there is 'no new thing under the sun,' and as such, this present day attempt to rewrite reality certainly harkens back to what Paul addressed in his day in his epistle to the church in Corinth, "who by their unrighteousness suppress the truth. For what can be known about God is plain to them, because God has shown it to them. For his invisible attributes, namely, his eternal power and divine nature, have been clearly perceived, ever since the creation of the world, in the things that have been made. So they are without excuse. For although they knew God, they did not honor him as God or give thanks to him, but they became futile in their thinking, and their foolish hearts were darkened. Claiming to be wise, they became fools, and exchanged the glory of the immortal God for images resembling mortal man and birds and animals and creeping things…" (Romans 1:18-23)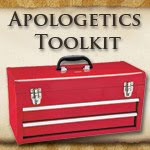 I am including the following resources from experts in the field, those who have dealt with, and put in context the 'claims' of Krauss, Hawking, and others. I hope that the following resources will be of help to you in "always being ready to give a defense" and "destroy[ing] arguments and every lofty opinion raised against the knowledge of God." Being informed on this topic will add yet another tool to our apologists tool box, so we can help in teaching and informing others who may be taken in "by [this] philosophy and empty deceit, according to human tradition, according to the elemental spirits of the world, and not according to Christ…" (1 Peter 3:15; 2 Corinthians 10:5; Col. 2:8)
The New Nothingness: A Look at Lawrence Krauss's A Universe from Nothing
By Dean C. Halverson–The Poached Egg–Ratio Christi's Christian Worldview & Apologetics Network site, here
Lawrence Krauss writes that recent scientific discoveries show the universe could have come from nothing. He qualifies his definition of nothingness, though, to mean "empty space," and then he fills that "empty space" with matter and antimatter ruled by the laws of quantum physics. So Krauss's "nothing" is not really no thing, but is in fact something. Well into his book, Krauss addresses what came "before" the Big Bang. He proposes that a "more fundamental nothingness" is what came before the Big Bang, and he then applies several of God's attributes— omnipotence, infinity, and necessity—to that "more fundamental nothingness." It's impossible, though, for a "more fundamental nothingness," which has no being, to possess such attributes. Krauss himself raises the question as to where the laws of quantum physics could have resided before the Big Bang since "the more fundamental nothingness" is not sufficient to hold such ideas. By raising that question, Krauss inadvertently makes a case for the existence of a necessary Being that has a Mind in which such laws could have existed, thereby giving an apologetic for the God of the Bible. Since, after all is said and done, we cannot rise above that which is ultimate, Krauss's view that ultimate reality is a nothingness eliminates all hope of our personal survival after death. Just as the universe came from nothing, as Krauss claims, so then in the end we will become nothing. Only the God who "has life in Himself" (John 5:26 NIV) can be a sufficient explanation for how the contingent universe came to be and is able to give us life. (For complete article, here)
Christian mathematician refutes atheist scientist on something coming from nothing
Debate between John Lennox and Peter Atkins–(Dr. Lennox soundly refutes Stephen Hawking's following claim, "God is unnecessary," and "there was no hand of God…the laws of physics can explain the universe without the need for a creator." See also Dr. Lennox' lengthier refutation here)
Can The Universe Come From Nothing?–One Minute Apologist

William Lane Craig Q&A: Don't Things Come From Nothing All the Time?

Print Resources:
Ex Nihilo, Nihil Fit ("Out of nothing, nothing comes")–Mike Licona, article here
Creation Out of Nothing–Paul Copan & William Lane Craig–Baker Academic, 2004, book here